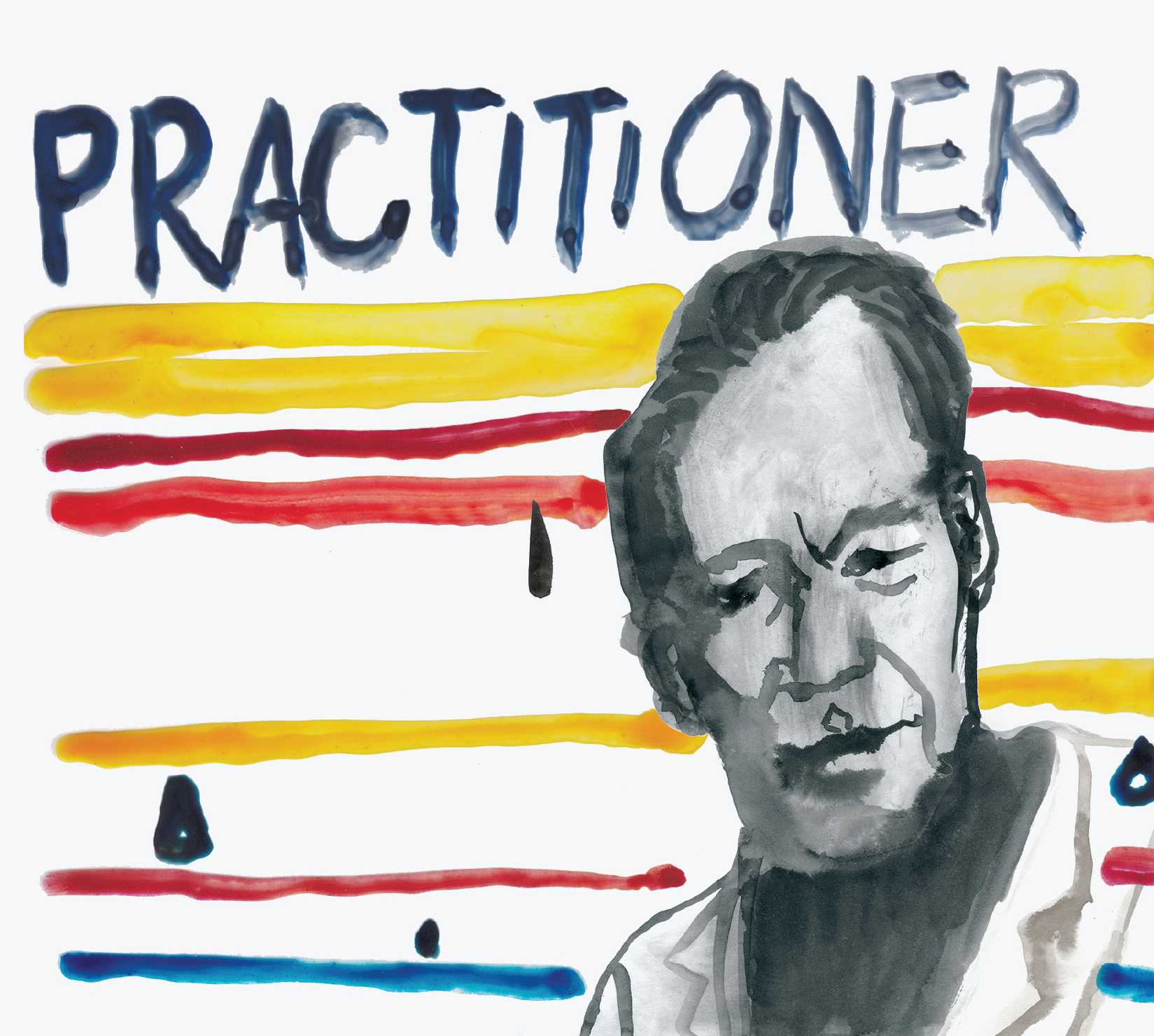 PRACTITIONER
Here is BAG014, PRACTITIONER. Three years in the making, this is Michael Coleman and Ben Goldberg's recording of Steve Lacy's "Hocus Pocus."
"In 1985 I took a lesson from Steve Lacy. I was in Paris a lot and would go to the Sunset to hear Steve and politely beg for a lesson. Finally he relented, saying, 'I have a soft spot for clarinetists.' We spent the afternoon at his place on Rue du Temple and Steve prescribed some exercises for investigating the basic elements of music. At the end of our meeting he gave me a copy of a new record of his, called
Hocus Pocus
."
Hocus Pocus (Book H of 'Practitioners') is a collection of six etudes for soprano saxophone composed by Steve Lacy. Mr. Lacy writes: "
Deliberately made so as to be hard to play, they also contain many of the characteristic 'licks', which comprise the language that I use, in the the different kinds of improvisational musics that I perform in. Each piece is also a
portrait
of, and an
homage
to, a distinguished practitioner of a particular art."
As Michael and Ben studied and recorded the compositions over a period of three years, they began to envision a kind of
dreamlike multidimensional sonic collage
, which they realized in collaboration with engineers Eli Crews and Mark Allen-Piccolo.
Since Steve was a baseball fan, the cd includes a pack of "baseball cards," each with a portrait by Molly Barker and an original poem. There are cards for the artists to whom Lacy dedicated his pieces, along with the people who made the record happen, and of course Steve himself. The poems are by Dean Young, J. Kathleen White, Paul Muldoon, Heather de Guzman Gordon, Clark Coolidge, Molly Barker, SNEAL, Babs Gonzalez, Jake Marmer, and Jesse Rimler.